Book Your Appointment Online
Take control of your healthcare with easy, convenient online access! To start, book your next appointment on our website. Simply click the "Book Appointment" button in the navigation or below, choose your preferred location, enter your appointment details, and choose an available time slot!
You'll also receive an automated text or email confirming the appointment time and date.
Access Your Healthcare Records via FollowMyHealth®

FollowMyHealth (FMH) is a secure and easy tool for managing your health. With a mobile device or a desktop computer, you can use FMH anytime to see your medical records, request a refill for your prescriptions, review your lab results and much more. Using FMH's new features can help you get healthier and reach your wellness goals.
Your secure online health record
Let's Get Started!
You can access Follow My Health (FMH) from your computer browser or the mobile app.
Sign Up without an Invitation –
Step-by-Step Instructions for the FMH Mobile App
For additional information on how to use the mobile app, click on the links below for step-by-step instructions! Android instructions start at the top and scroll down for the iOS instructions.
Register and Complete Your Paperwork at Home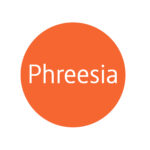 After scheduling your appointment using our online booking tool, you will receive a text message up to 3 days in advance from Phreesia. This message will contain a link asking you to verify your information.
New Patients: You will be asked to fill out your demographic information and medical history. After completing this, please review and sign our HIPAA, Privacy, and Patient Policies. If your appointment requires a copay, you can pay that ahead of time!
Existing Patients: You will be asked to verify information already in our system, update anything that may have changed, and sign our HIPAA, Privacy, and Patient Policies if it has been over one year since you signed them last. If your appointment requires a copay or you have a balance, you can pay that ahead of time!
After completing these steps, please arrive 10-15 minutes early to your appointment and let the receptionist know you're here for your appointment. If you are a new patient, please come with a form of identification and your most up-to-date insurance card (if using insurance).
If you are unable to complete the pre-visit registration/check-in, please come 15-20 minutes early to your appointment. You will be sent a link to your device in the office or given one of our Phreesia Pads to complete your registration.
To get registered with Phreesia, make sure to provide us with an up-to-date cell phone number and email address to streamline your arrival at the doctor's office with Mobile Check-in.