Osteoporosis Testing
We have DEXA scanners our Skeet Club Road and 507 Lindsey locations for osteoporosis screening.
Bone Densitometry is a painless, non-invasive test that is able to detect weakness of the bones. It can detect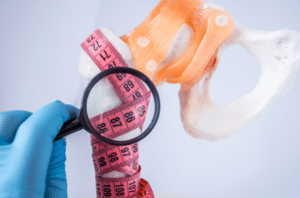 osteoporosis or osteopenia, an early version of osteoporosis. Early detection of weakness of the bones allows treatment to be initiated to prevent fractures. The procedure takes approximately 20 minutes to perform and is covered by Medicare and many insurances. Those at risk for osteoporosis include post-menopausal females, persons with a family history of osteoporosis, and those on long-term high-risk medications.