Many people struggle with mental illness. In fact, 1 in 5 adults in the U.S. suffer from a mental disorder in a given year. As a society, we have been paying more attention than ever to mental health in the past few years, largely due to COVID-19. When the coronavirus hit, people were forced to live in isolation. Mental health care services also became even harder to access.
As people who had never experienced mental illness prior to the pandemic began to experience the effects of mental illness, the conversation shifted.  Our society became more open about mental illness. We began to discuss how it affects us, and how we can cope. In fact, in 2021 82% of Americans in a survey agreed that mental health is just as important as physical health. This is a satisfying jump from the 68% that believed this a few years prior.
What We've Learned About Mental Health
Studies show us that spending time outdoors provides multiple benefits to our mental well-being. The American Psychological Association says decreased stress, increased empathy, better mood, and reduced risk for mental illness have all been linked to spending time in nature. Also, renowned author Valentine Seymour found that nature improves physical health conditions. Cardiac disease, hypertension, and mental health conditions such as ADHD and anxiety have been found to improve with increased time outdoors.
In this day in age, many feel obligated to keep up with everything that is going on online. Social media is undeniably a strong force. However, we have to remember that even aspects like daily news reports and tv shows are influencing what our society thinks is acceptable. When taking into account all of the noise coming at us from all directions, you have to take your mental state into account.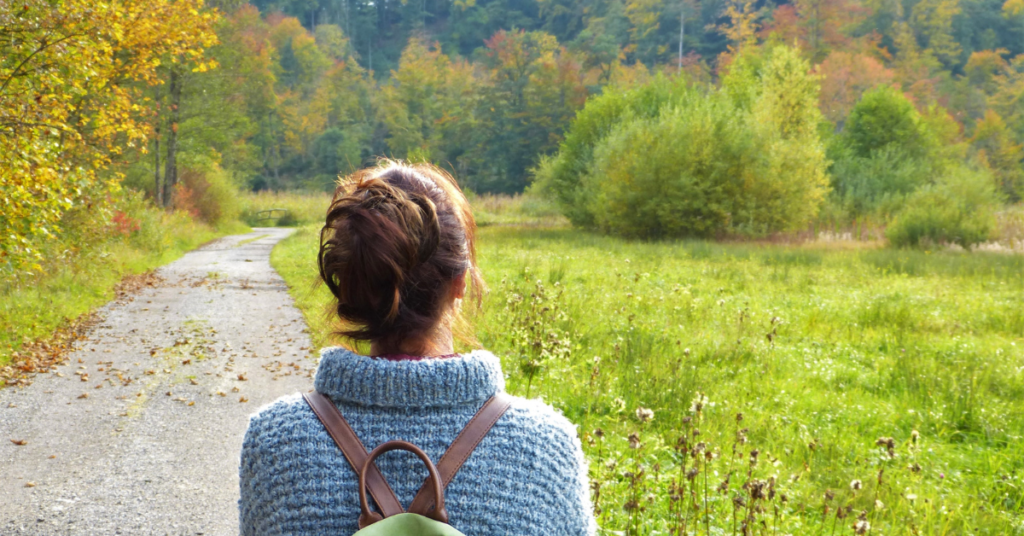 Self-Care is the Best Care
In simple terms, self-care is the things that we do to take care of our mental health. Self-care looks different for everyone, but as long as you're prioritizing your happiness and listening to your needs– you're on the right track. Mental health is enhanced through quality self-care! This results in improved self-esteem, enhanced self-worth, increased optimism, a positive outlook on life, and reduced anxiety and depression.
So, how can you implement self-care into your routine? Asking yourself these 3 questions:
What are some things that interest you?
What are things/activities you enjoy?
What things are valuable to you?
Mental illness is nothing to be ashamed of. It's okay to reach out for help if you need it. And, one of the few great things that the pandemic did bring is more access to professional mental help online. The National Suicide & Crisis Hotline is also available 24/7 by call or text to the number 988.
Bethany is excited to provide behavioral health services for the treatment of a broad range of mental health conditions. This includes treatment for substance abuse disorders, post-traumatic stress disorder, and other serious mental illnesses. To learn more, visit Psychiatry – Bethany Medical (mybethanymedical.com).