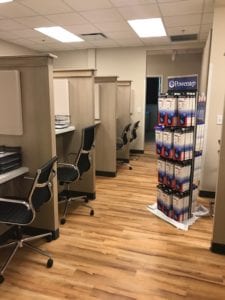 It is our mission to provide you with affordable, high-quality medical treatment that fits your budget! We offer a variety of payment options to meet your needs. Please ask us about the interest-free payment options we offer to meet your needs.
Please ask a member of our staff, and we will review our payment options to accommodate your financial needs. If special arrangements are needed, please talk to our billing specialist prior to receiving service.
Please bring your insurance information for each visit. We accept most insurance plans and as a courtesy to you, will file your insurance. Once the insurance has been paid, you will be responsible for the remaining balance.
We accept debit cards, personal checks, cash, VISA, MasterCard, Discover, and American Express.
* NOTE: A new window will open and you will be taken to Authorize.net for payment.
For any billing questions or concerns, please email billing@mybethanymedical.com.