Gastroenterology is the branch of medicine focusing on the digestive system. We strive to promote good digestive health as well as diagnose and treat diseases of the digestive tract.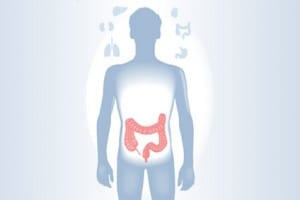 If you are experiencing any of the following, we can help.
Abdominal Pain
Heartburn
Difficulty Swallowing
Bleeding During Bowel Movements
Rectal Pain and/or Itching
Chronic Constipation
Persistent Diarrhea
Sudden, Unexplained Changes in Bowel Habits
Colon Cancer Screenings
Gastroenterology & Endoscopy Center
Direct Phone: 336-289-2855
REQUEST APPOINTMENT
Our AAAHC (Accreditation Association for Ambulatory Health Care) licensed Endoscopy Center is a state of the art facility, passing a series of rigorous and nationally recognized standards for the provision of quality health care. We are also a preferred provider of Gastroenterology procedures for Blue Cross Blue Shield.
Procedures performed under the direction of Shabana Shahid, MD  include colonoscopy, sigmoidoscopy, upper endoscopy or EGD, and hemorrhoid treatments. Visit our Endoscopy Center if you experience digestive problems such as reflux, heartburn, unexplained stomach pains, rectal bleeding, and symptoms of irritable bowel syndrome or intolerance to certain foods.
Radha V. Menon, MD  attended Drexel University College of Medicine Philadelphia and is certified by the American Board of Internal Medicine in Gastroenterology and Internal Medicine. She offers a full-range of Gastroenterology and Hepatology services and procedures with a special interest in women's health.
Children (ages 17 and above) are welcome!