The field of Cardiology is the medical diagnosis and treatment of congenital heart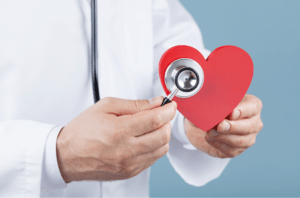 defects, coronary artery disease, heart failure, valvular heart disease, and electrophysiology. Did you know that an estimated one in three adults in America has one or more types of cardiovascular disease? When dealing with a complex health condition like cardiovascular disease, it is important to find a trusted, experienced specialist in Cardiology Heart Health.
We at Bethany Cardiology dedicate ourselves to our patients, listening to your health concerns, and guiding you through appropriate treatment options. We value open communication with patients by answering questions and concerns in a timely and clear manner for Cardiology Heart Health.
Our board-certified cardiologists oversee all services including cardiac consultations, cardiac risk analysis, ultrasound/echocardiography, exercise/stress testing, exercise echocardiography, and nuclear stress testing.
REQUEST APPOINTMENT