History of Bethany Medical
Our mission is to provide excellent care through a multi-specialty approach from prevention to intervention of potentially life-threatening health problems.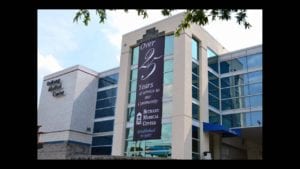 After completing training in India, London, Pittsburgh, and at Wake Forest University, Dr. Lenny Peters settled in High Point, NC to begin his career of caring. To this end, he formed Bethany Medical, a multi-specialty medical group providing medical care to a diverse population of patients.
The practice was established in 1987 when Dr. Lenny Peters partnered with Dr. Hampton Chiles, a longstanding champion of the High Point community. Over the years, the practice has expanded to include more than 60 providers, more than 500 staff members, and offices in High Point, Greensboro, Winston-Salem, Kernersville, North Wilkesboro, and Mt. Airy. Multi-specialty care and extensive medical testing are available for patients in a convenient outpatient setting.
The name Bethany as recounted in the New Testament is the house where Martha, Mary, and Lazarus lived. They were very different types of people that were united by their love for Jesus. Bethany Medical is made up of people from diverse backgrounds united in love and care for patients and fellow human beings.