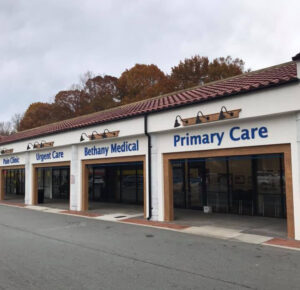 High Point, NC, September 20—Bethany Medical at University Parkway: Bethany Medical has opened an additional Winston-Salem location offering services at 5093 University Parkway. This newest Bethany Medical location will be the home of Marc F. Fedder, MD. 
Bethany Medical at University Parkway will focus on a full spectrum of primary care services including comprehensive physical assessments, well and sick visit exams, weight loss, and the diagnosis of acute illness and chronic disease for prevention and management. The office will also offer pain management and addiction medicine services that include chronic pain, fibromyalgia, migraines, joint pain, arthritis, and suboxone. All providers are currently accepting new patients and walk-ins are welcome. 
Open Monday – Friday from 8:00 am to 6:00 pm.