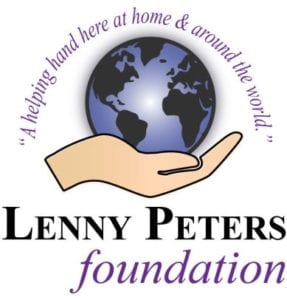 THE LENNY PETERS FOUNDATION HOSTS FIRST INAUGURAL "TRIAD – ROAD" COMBATING THE LOCAL OPIOID CRISIS SEPTEMBER 27TH. 
Our Triad area has been greatly affected by opioid abuse in recent years. Because of this, the Lenny Peters Foundation is having its first inaugural event this fall, entitled 'Triad ROAD—Relieving Opioid Addiction & Dependency' on September 27, 2018 at High Point Country Club. The Lenny Peters Foundation will be absorbing the cost of the dinner and donating all proceeds to local organizations working to relieve opioid addiction in the Triad—Alcohol and Drug Services (ADS), Project Lazarus, Insight Human Services, Inc. & Delancey St. Foundation. There will be a great lineup of speakers for this dinner, including John Vernon, Chaplain for High Point PD; Kenneth Shultz, High Point Chief of Police; Jim O'Neill, District Attorney in Forsyth Country; and Keshevpal Reddy, board certified in General Psychiatry and Addiction Medicine in Guilford County. Tickets are $40 each or $320 for a table of 8 seats. 
The Lenny Peters Foundation is a non-profit (c) (3) charity organization whose goal is to assist those in need around the world—and even closer to home—right here in the Triad. The recipients of the Foundation's gifts are from various backgrounds with differing stories, but the need is all the same. Dr. Peters began the mission of helping those in the Piedmont Triad community who need temporary, or one-time financial assistance while empowering and instilling confidence in them for their future. The Lenny Peters Foundation also sponsors two orphanages in India—a boy's home and a girl's home. The Foundation is leading the way in providing unbiased financial assistance to over 200 orphans there. This financial assistance provides housing, food, and education to each and every orphan. Dr. Lenny Peters, CEO of Bethany Medical, began the Lenny Peters Foundation out of desire to "give back" for what he has been blessed with in his life. 
For more information regarding the event OR to purchase tickets, please contact Kristen Moore at kristenm@bethanymedicalcenter.com or call 336.883.0029 ext. 2245. The Lenny Peters Foundation extends our deepest gratitude for your support of our mission to be a helping hand here at home, in the Triad, and around the world. 
507 Lindsay St.
High Point, NC 27262
Contact: Kristen Moore
336.883.0029 ext. 2245