Bethany Medical Counseling Center
Baseline Substance Abuse Evaluations & Psychological Assessments. Alex Wilson Counseling uses an approach to therapy, applying different styles of counseling, including cognitive-behavioral, person-centered, positive image, reality, rational emotive behavioral, and others to better assist his clients. They have found that this style of a firm, yet compassionate, non-judgmental, therapeutic approach has helped hundreds of patients lead happier and more productive lives.
Alex Wilson Counseling works by the principle that everyone needs someone to talk with and that it is very helpful to look at problems from different angles in order to find the best possible solutions. They do not feel that therapy should be an indefinite thing that costs you a fortune, but it should be a stepping stone to aid you in gaining important problem-solving skills. They show genuine empathy toward every client and his impeccable record of integrity and responsibility speaks for itself.
Providing Services Including: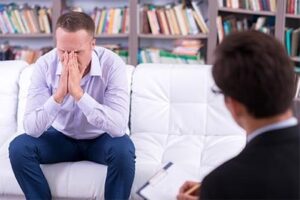 Anxiety
ADD/ADHD
Autism
Addiction
Depression
Intimacy Issues
Mood Disorders
Panic Disorders
Stress Management
Trauma Recovery
Grief Counseling
Individual Counseling
Couples Counseling
Family Counseling
Psychological Assessments
Substance Abuse

Alex Wilson, LCMHCS, LCAS
Located at Bethany Medical at West Market
3801 West Market Street
Greensboro, NC 27407
Ph: (336) 289-2287
Fax: (336) 883-0867
Hours: Monday – Thursday 9am – 5pm
Friday 8am – 6pm