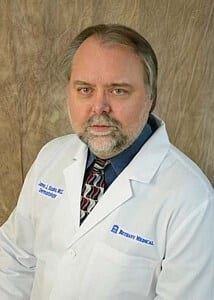 James Szabo MD

Medical School: Columbia University
Internship: Presbyterian Medical Center, Columbia University
Residency: University of Chicago Hospitals
3605 Peters Court
High Point NC
Phone: 336.289.2286
Fax: 336.883.0867
Fun Facts:
Why did you go into healthcare / become a provider?
Answer: An interest in science and understanding how the body works.
Tell us one hobby you love to do outside of work.
Answer: Run
What's a fun career fact about you?
Answer: I trained along with Dr. Oz before he became famous.
Customer Service: [email protected]