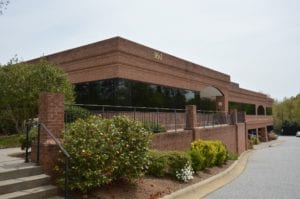 High Point, NC, July 16th—Bethany Medical has expanded into Winston Salem with the addition of a comprehensive pain center that will evolve to include both Pain Management and Primary Care services. Bethany Medical & Pain Clinic is located at 160 Kimel Forest Drive in Winston-Salem, Suite 100 and was previously operated as Comprehensive Pain Specialists before joining Bethany in July.
Along with providing pain management services, the location will also offer a full spectrum of primary care including complete physicals, management of chronic diseases and urgent care. The new center will be the home to Internal Medicine physician Dr. Stanley Kinkaid, Luke Brenske, FNP-C and Sherry Hinson, PA-C.
All providers are currently accepting new patients. Bethany Medical and Pain Clinic is open Monday – Friday from 8:00 am to 6:00 pm.