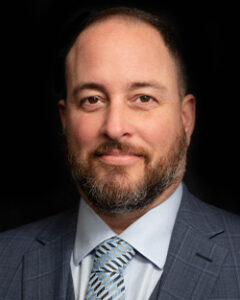 Sean M. Weiss, CHC, CEMA
Bethany Medical Chief
Compliance

 Officer

Learn more about DoctorsManagement

Sean Weiss has more than 25 years of experience in healthcare compliance. He has worked with a wide range of healthcare organizations to develop and implement compliance programs, conduct risk assessments, and provide training and education on compliance issues. He is also a frequent speaker and author on healthcare compliance topics, and he has been recognized as one of the top healthcare compliance experts in the country.

Sean represents the voice of healthcare providers, medical societies, and integrated health systems on key legislative issues with members of Congress and other government agencies, and governmental agencies such as the Office of Inspector General often rely on Sean for guidance on interpreting complex Medicare guidelines, regulations and statutes and on methodologies for structuring studies to be conducted.

Sean served on the Industry Relations Advisory Board for the American Alliance of Orthopedic Executives (AAOE). Also, he is a published author and a contributor, and his writing has been read by tens of thousands of people. His articles on Medicare, Evaluation and Management Services, auditing standards, fraud and abuse, regulatory compliance, and medical practice management have appeared in print and many online publications. By streamlining operations and compliance systems, he assisted numerous businesses in achieving financial stability and expansion.
Education and Associations
Sean attended Life College in Marietta, Georgia, and Capella University in Minneapolis, where he studied Business Administration with a concentration in Health Care Management and Legal Studies. Sean has earned and maintains numerous certifications including Certified in Healthcare Compliance (CHC), Certified Evaluation & Management Auditor (CEMA), Certified Medical Compliance Officer (CMCO), Certified Professional Medical Auditor (CPMA), Certified Professional Coder (CPC), and Certified Professional Coder-Payer (CPC-P). Sean is an active member in good standing with The American Health Lawyers Association, Health Care Compliance Association, The American Academy of Professional Coders and the National Society of Certified Healthcare Business Consultants.